ACT QUICKLY IF YOU HAVE A LOST PET:
If you have lost a pet you need to contact the animal control agency in your area to see if they have captured your pet. Speed is important in this matter. Or try www.petfinder.com
BUT SOMETIMES THINGS JUST WORK OUT ANYWAY...
And now for some CAT news! (FELIX THE CAT)
Now please do not do this...
Thursday, May 5, 2011, "dateline TTB"...
My aunt's neighbor in New York had a beautiful black cat, named Felix, who spent his days outside and came indoors at night.

One cool October evening, he disappeared. The neighbor searched for him in vain for several days. The following spring, however, Felix reappeared, looking healthy and clean. She figured he's been out sowing his wild oats.

Everything was back to normal until that autumn, when Felix disappeared again. The next spring, he returned. Perplexed, my aunt's friend began asking neighbors for clues. Finally, she rang the bell of an older couple who lived down the street. "A black cat?" the woman said. "Oh, yes! My husband and I hated to see him out in the cold, so we bought a cat carrier. We take him to Florida with us every winter."
Tuesday, December 28, 2010. Attached is a little dog, it was crying at our door this afternoon, after a couple of hours we decided to keep him warm in the House. I know he belongs to someone, very well groom pet. They can contact via phone or email. I will see whether anyone claim this little doggy before I call Animal Control. Oh, we live in Kanawha Subdivision. Email: ihfarley@yahoo.com and phone (404) 735-6076. Ilene H. Farley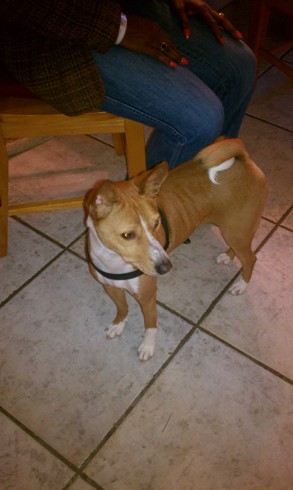 Tuesday, December 21, 2010. Can you send out this picture of a dog found wandering in our neighborhood on Saturday 12/18? If anyone is interested in fostering him until an owner can be found they can contact me at 770-939-0435 or 404-538-0410. The Dekalb Humane society is currently too full to accept any dogs. He has no name tag or microchip. He is friendly and gets along with other dogs. See attached picture. Thank you, Beth Bryant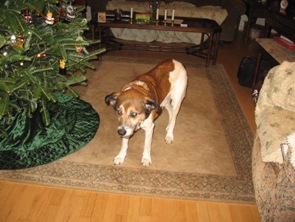 Thursday, April 22, 2010. A lost dog that appears to be similar to the Lhasa Apso breed has spent the day here. It is light champagne colored, with darker champagne around the head/ears, with collar but no tag...One of the neighbors believes someone was looking for a dog a few days ago, but no one has left any flyers etc around that we have seen. I 'm sure this dog belongs to some one--it seems very sweet, but being unsure about it, we haven't gotten close enough to determine the sex. Mom has fed it today, and plans to leave a beach towel at our back door for it to sleep on tonight…Please email Donna Raposa dvraposa@bellsouth.net or Helen von Waldner hevonwal@aol.com with any information on returning to its owner—Thanks, Donna 770-939-5653
Thursday, April 8, 2010, 6 to 8 pm. Responsible Pet Owner's Class--For New and Potential Pet Owners, Fire Rescue Building (Room 118E) 1950 W. Exchange Place, Tucker. Step by step Guidelines & Procedures of DeKalb County's Ordinances Chapter 5. Instructed by Investigator KD Hearst Sr.
Animal Control Agencies in Metro Atlanta
Barrow County 770-307-3012 Barrow County Animal Control
Bartow County Animal Shelter, Burnt Hickory Road, 770-387-5153
Carroll County Animal Control, 770-834-8150
Cherokee County Animal Control, 90 N. Street, 770-479-6153
Clayton Country Rabies and Animal Control Unit, 1396 Government Circle, Jonesboro, 770-477-3509
Cobb County Animal Control, 1060 Al Bishop Drive, Marietta, 770-499-4136
De Kalb County Animal Control, 845 Camp Rd., Decatur 404-294-2996
Douglas County Animal Control, 1755 Humane Society Blvd, 770-942-5961
Fayette County Animal Shelter, 849 Hwy 74S, 770-487-6450
Fulton County Animal and Rabies Control, 860 Marietta Blvd, NW, 404-794-0358, www.fultonanimalservices.com/
Gwinnett County Animal Control, 770-339-3200 www.gwinnettanimalcontrol.com
Hall Animal Control, 875 Ridge Rd, 770-531-6829
Henry Animal Shelter, 46 Work Comp Rd, McDonough, 770-954-2100
Newton Animal Control Center, 210 Lower River Rd, 770-786-9514
Paulding Animal Control, 2837 N. Industrial Blvd, 770-445-1511
Rockdale Animal Control, 1506 Rockbridge Rd, Conyers, 770-785-5927
Walton Animal Control, 1407 S. Madison Ave, 770-267-1322
Animal Societies of Interest